More than just a place to live…
When you join Trinity Residential College you are welcomed into a diverse community of young people from all over the world.
Our resident population is made up of students from almost forty countries. This provides you with a unique opportunity to build a lasting personal and professional network which will cross time-zones as well as cultures.
We pride ourselves on being the most affordable all-inclusive college in Perth, Western Australia. Here at Trin we don't believe in hidden extras and our one-of-a-kind residential college experience is designed around core values: care, community and culture.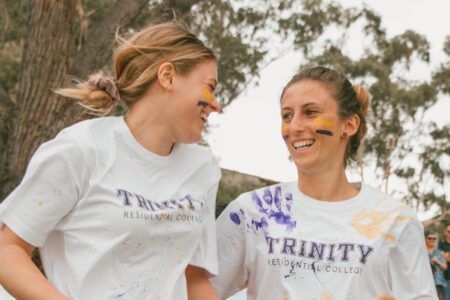 Care
Self-care, care for others and care for the environment, is a fundamental part of life at Trinity Residential College. We want residents to respect and value each other, as well as the place they live.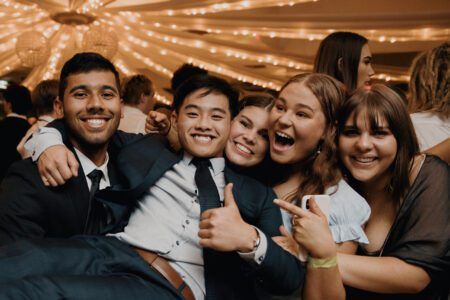 Community
Trin is your home and when you live here you become part of the family. We all share one common purpose: to find a place to belong, make the most of new opportunities and to build friendships.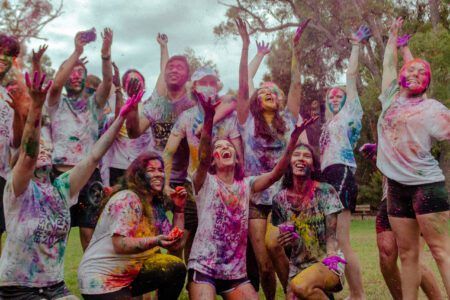 Culture
Our College culture is described as relaxed, student-centred, inclusive and not too formal. With students from all over the world we're proud to offer an experience that appeals to all.
Living at Trin is easy
You'll enjoy on-site facilities such as free parking and a gym. You'll get to participate in events and support programs which are designed to help you excel socially, academically, and professionally.
And the best part is, everything is already packaged into your weekly fee! So, you can enjoy all of the benefits, such as three meals per day at our all-you-can-eat buffet, as well as free wi-fi and cleaning, without having to worry about any extra bills.
Explore more
Meet Federico

"I came to Trin on a six-month Exchange from my home uni. Making friends was easy and I got to experience a fun and exciting new culture."

Trin offers a unique College experience that enhances uni life. I formed a new routine that was more variable, exciting and less rigid. The essential services provided by the College, such as the laundry, kitchen and the gym, allow for a really convenient experience too!

Meet Mistyrose

"I always feel so supported and love being part of such a diverse and fun community. I get to create memories that will last a lifetime."

Trin has given me the chance to experience life outside my comfort zone! There are so many activities on offer and opportunities to make friends from all over the world. One of my favourite parts of living at Trin is taking part in the social sports, whether it be inter-wing or inter-college competitions, I love trying sports I've never done before!

Meet Zac

"Living at Trin has made it easier for me to balance doing an elite sport and my university studies through the generosity of the scholarship program."

There are plenty of opportunities to be involved in College life, where you'll meet welcoming and supportive peers and staff members and make memories to last a lifetime. I couldn't imagine spending my university years anywhere else, I'm lucky to call Trin home.

Meet Ruomei

"Trin's friendly atmosphere and community has enabled me to make friends from all over the world and practise my English."

Trinity is my favourite accommodation that I've lived in! The facilities, like gym and resource centre are super convenient and give me the motivation to study and stay fit all year round! With meals and cleaning taken care of, I can spend more time studying or hanging out with friends instead of doing household chores. The unique university experience offered at Trinity is priceless!