Get to know the College Executive Team
Trinity Residential College is a 'home away from home' for over 400 tertiary education students. Our staff play a big part in creating a safe, fun and inclusive home for you to enjoy.
We're here to support you and to help make memories that will last a lifetime.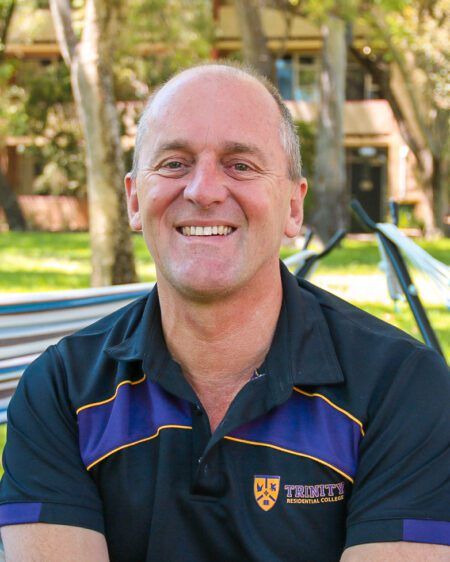 David Gee
Head of College
Having been involved in boarding and international environments for more than thirty years, with sixteen of them as a school Principal, David is enjoying the challenge of working with a culturally diverse group of young adults finding their way in the world.
David's wife is a professional artist and he has a dog, a cat, and six young adult children. He loves all things sport, food and wine.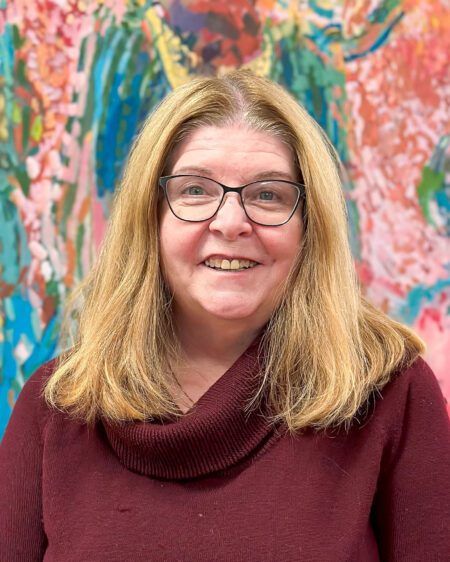 Di Browning
Chair of the Board
Di has had a long legal career in the financial services sector. Growing up in regional WA, St Columba College (one of our two founding Colleges) was her home away from home for 5 years while she studied law.
She now focuses on governance in the not-for-profit sector as well as taking time to travel and try to keep up with her border collies. She was appointed to the Board in 2021 and became Chair in 2023.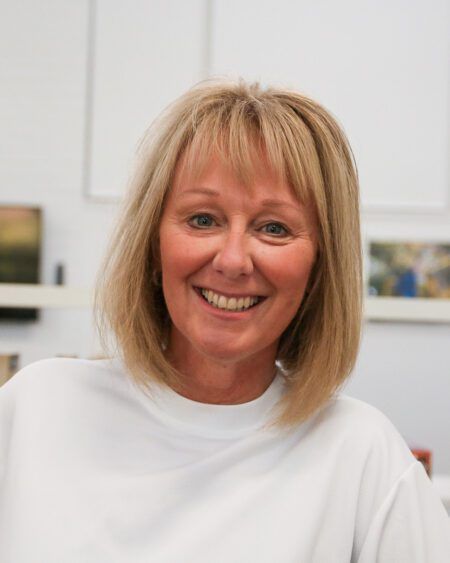 Jude Parker
Deputy Head of College
Jude lives on-site at the College and is the head of our Resident Support Services team. Originally from the U.K, she is an experienced educator in both teaching and boarding, with experience in Australia as well as overseas.
She has two children, two dogs, and two cats! Jude's favourite part of working at Trin is being part of the journey of the ressies, and meeting such a diverse range of students.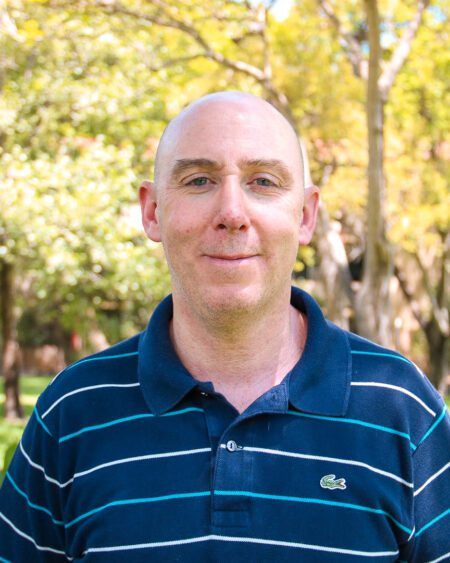 Ian Short
Director of Finance and Administration
Originally from the U.K, Ian has lived in Australia for almost 20 years. He holds accounting qualifications from both countries and has worked in not-for-profit and commercial organisations.
Ian has two children and is a passionate supporter of Leeds United. His favourite thing about Trin is working with a diverse range of staff and students, and hearing all the wonderful accents and languages.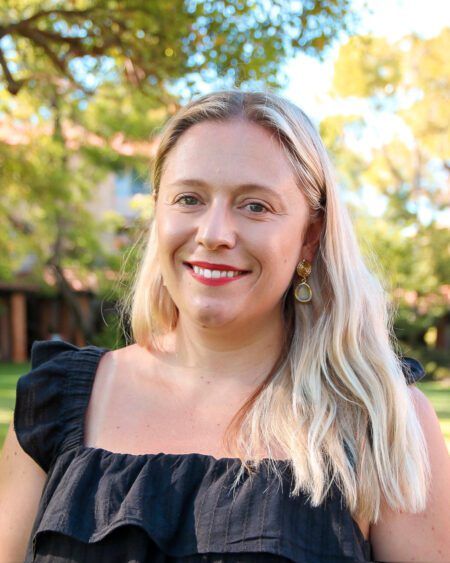 Madison Wales
Marketing and Community Relations Manager
Madison is an experienced marketing and student recruitment professional having worked in Perth's tertiary education sector since emigrating from the U.K.
She too has lived on-campus in student accommodation and enjoys being able to bring an international perspective. Once a week Madison's border collie Bear accompanies her into the office – he loves spending time with the residents!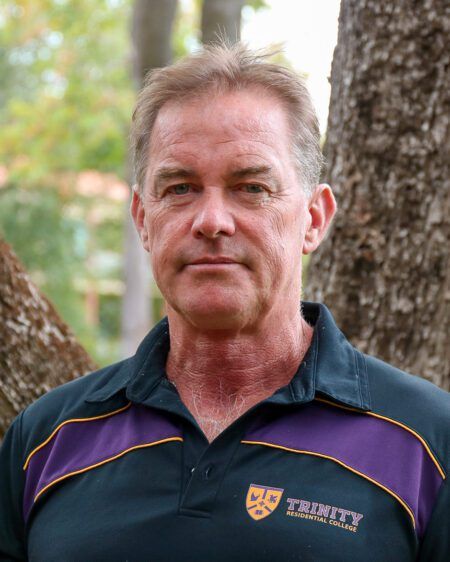 Brent Thompson
Property and Facilities Manager

Brent is a qualified plumber and paramedic who also lives on-site at the College. With over forty years experience Brent heads up our maintenance team who oversee building improvements.
Originally from Sydney, NSW, Brent's great love is the ocean. In 2001, Brent completed the solo Rottnest Channel Swim where he swan 20km in 5 hours and 26 minutes. In his spare time he breeds Belgian Shepherd working dogs.
Get in touch
If you're looking to contact a member of our team, the best thing to do is to send us an email. Alternatively, you can call us on +61 8 9423 9423 and we'll do our very best to help.
Send us an email